Athena Summer Innovation Institute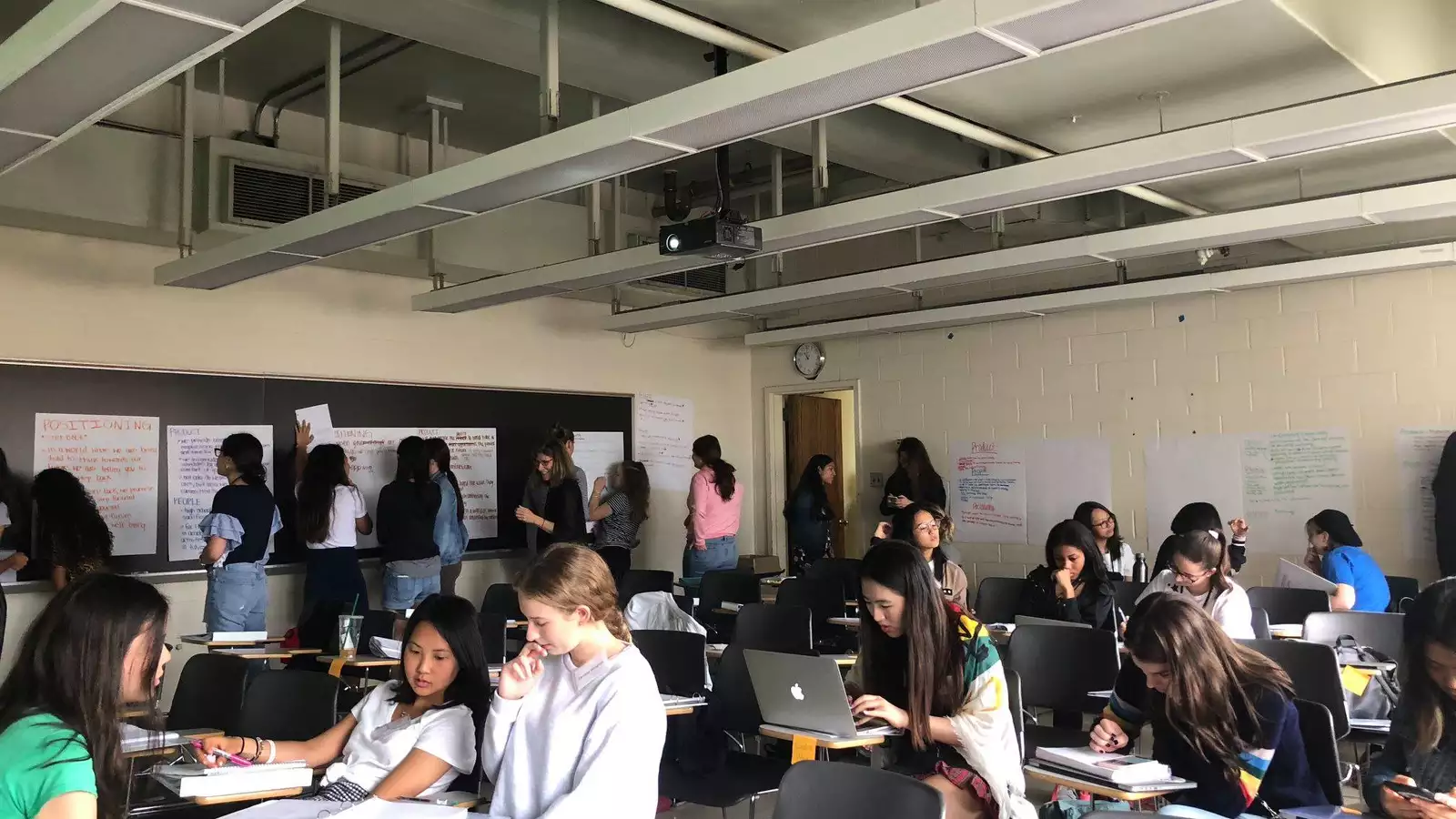 IN COLLABORATION WITH THE ATHENA CENTER FOR LEADERSHIP
At Athena, we see entrepreneurship as a powerful way to build the world we want to inhabit. We take an approach to entrepreneurship that's creative, collaborative, and conscious of impact, on others as well as on ourselves.
The Athena Summer Innovation Institute is an intensive, 3-week boot camp that provides young women with the practical skills and knowledge they need to develop ideas that will make a difference in the world.  Students will work in teams to create a new venture — start-up businesses, non-profit organizations, or advocacy campaigns — that have the power to disrupt traditional ways of doing things and create lasting change.
Participants in the Athena Summer Innovation Institute should be creative, motivated young women who have an entrepreneurial spirit. You don't need to have a business idea (in fact, it's good if you come in with a clean slate!), but you should be interested in developing ideas for products, services, and experiences that have the potential to challenge the status quo and create social good. You should be genuinely enthusiastic about working collaboratively to learn more about the startup journey and what it takes to be a member of a founding team. 
Students will benefit from coaching and mentorship from our Program Manager, Lead Instructor and Mentor-in-Residence as well participate in workshops on financing, negotiation, branding and more. Students will walk away feeling more confident and more empowered as an innovator, leader, and entrepreneur.
Program Features
Attend engaging classes on product ideation and development, customer research, branding, marketing, startup finances and more: key topics necessary for any innovator or entrepreneur.

Work on an overarching team project to design a venture — culminating in a final pitch presentation in front of your peers.

Benefit from team sessions with our seasoned Mentor-in-Residence who will provide targeting venture advice and help you refine your elevator pitch.

Practice your public speaking and presentation skills with support from Barnard's Speaking Fellows.

Entrepreneurial site visits for a first-hand look at how start-ups run and existing companies stay innovative.
Learn, Create, and Experiment in a Supportive Environment
The foundation of Athena Summer Innovation Institute is experiential learning.  Students not only learn how organizations work, but they have the opportunity to develop their own ideas.  From ideation to engaging in market research to creating the communications plan and budget necessary to distribute the product or idea, students experiment with entrepreneurship. Each day starts with a review of the learning objectives for that day's activities and culminates in a period of reflection.
Attend Workshops Led By a Seasoned Entrepreneur
Classroom workshop topics are focused on the pillars of business development and are taught by our Lead Instructor as well as guest speakers who are seasoned and successful entrepreneurs.
Meet Successful Women Entrepreneurs
Athena Summer Innovation Institute participants also have the opportunity to visit successful startups and meet women entrepreneurs who can help students understand what it takes to turn ideas into action. Site visits in past years include trips to Hanky Panky, General Assembly, Compass, and Levo League, to name a few.
Tell Your Story and Develop Your Presentation Skills
Through the group project, students put into practice what they are learning in the classroom to build a pitch for their proposed venture. Students work with members of the prestigious Barnard Speaking Fellows Program to enhance their public speaking skills and boost confidence. The group projects also allow individuals to exercise their team leadership and coordination skills. The institute culminates in a final 'Pitchfest' where teams present their ideas to each other and provide feedback.