Kode With Klossy, Powered by Barnard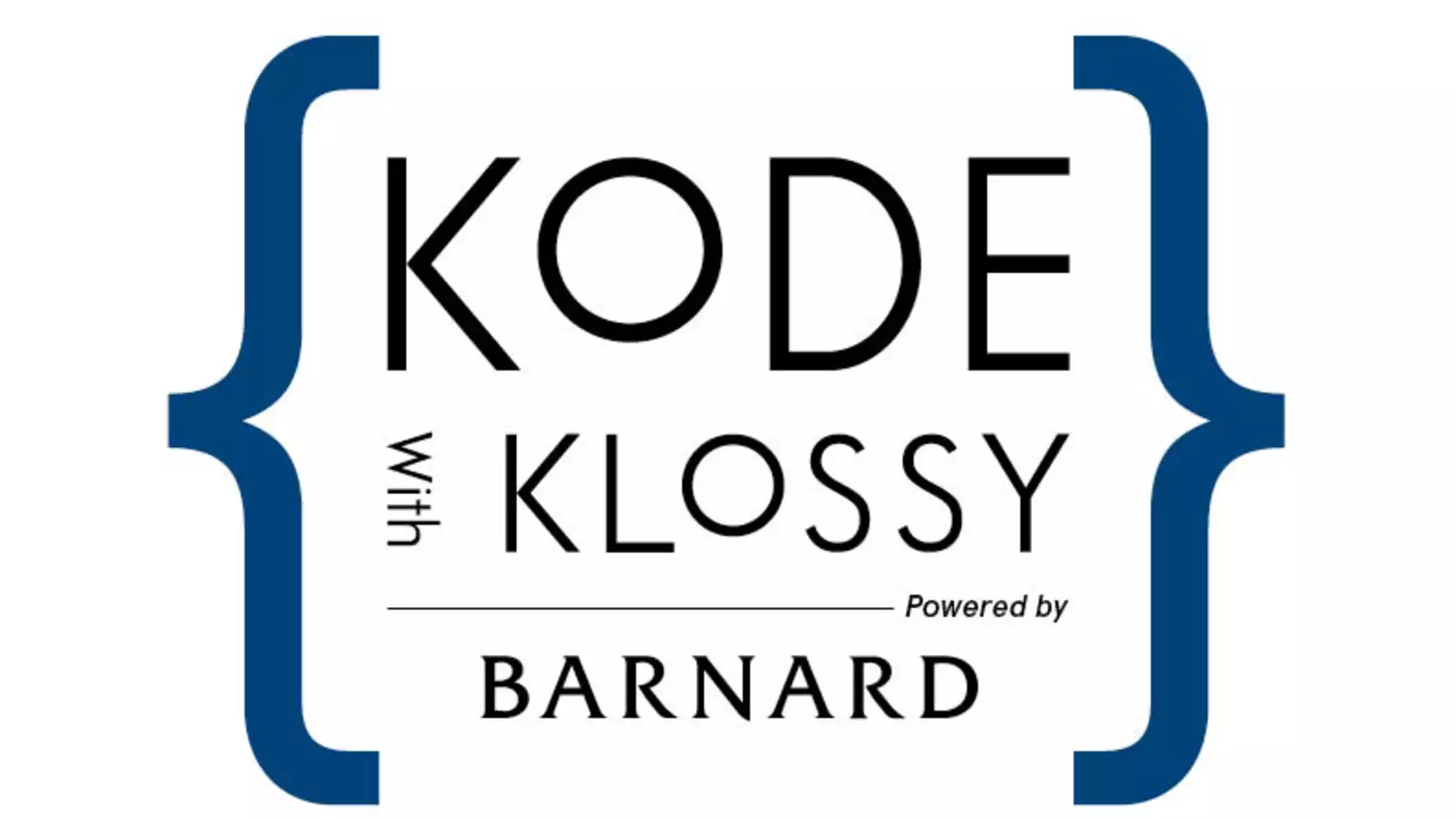 Kode With Klossy, Powered by Barnard
The Program
Barnard is thrilled to partner with the Kode with Klossy team on a summer residential program for high-school girls: Kode with Klossy Powered by Barnard will be offered from Sunday, July 24 to Saturday, August 13, 2022. The three-week experience will teach web development and design, alongside a design-thinking approach, and students will walk away having collaborated on a final project that will demonstrate all they've learned. More importantly, they will walk away with the confidence and a community to support the ongoing pursuit of their passions in a technology-driven world. 
During this program, participants will experience an expanded version of Kode with Klossy's distinguished coding curriculum paired with Barnard's Pre-college program workshops and activities, so they get a taste of the college experience and feel better equipped to navigate the college application process and college life.
---
PROGRAM DATES
Program Dates: Sunday, July 24 - Saturday, August 13, 2022

Move-In:  Saturday, July 24

Orientation: Monday, July 25

First Day of Classes: Tuesday, July 26
PROGRAM TUITION 
Tuition: $8,795.00

Meals will be provided for the duration of the program from our Dining Services
QUALIFICATIONS
Students participating are required to have their own personal laptop to use during class. 

Our office can provide support to students if you require a laptop for class, please send an e-mail to pcp@barnard.edu with your request.

Program is open to rising Juniors and Seniors
---
The Curriculum
Image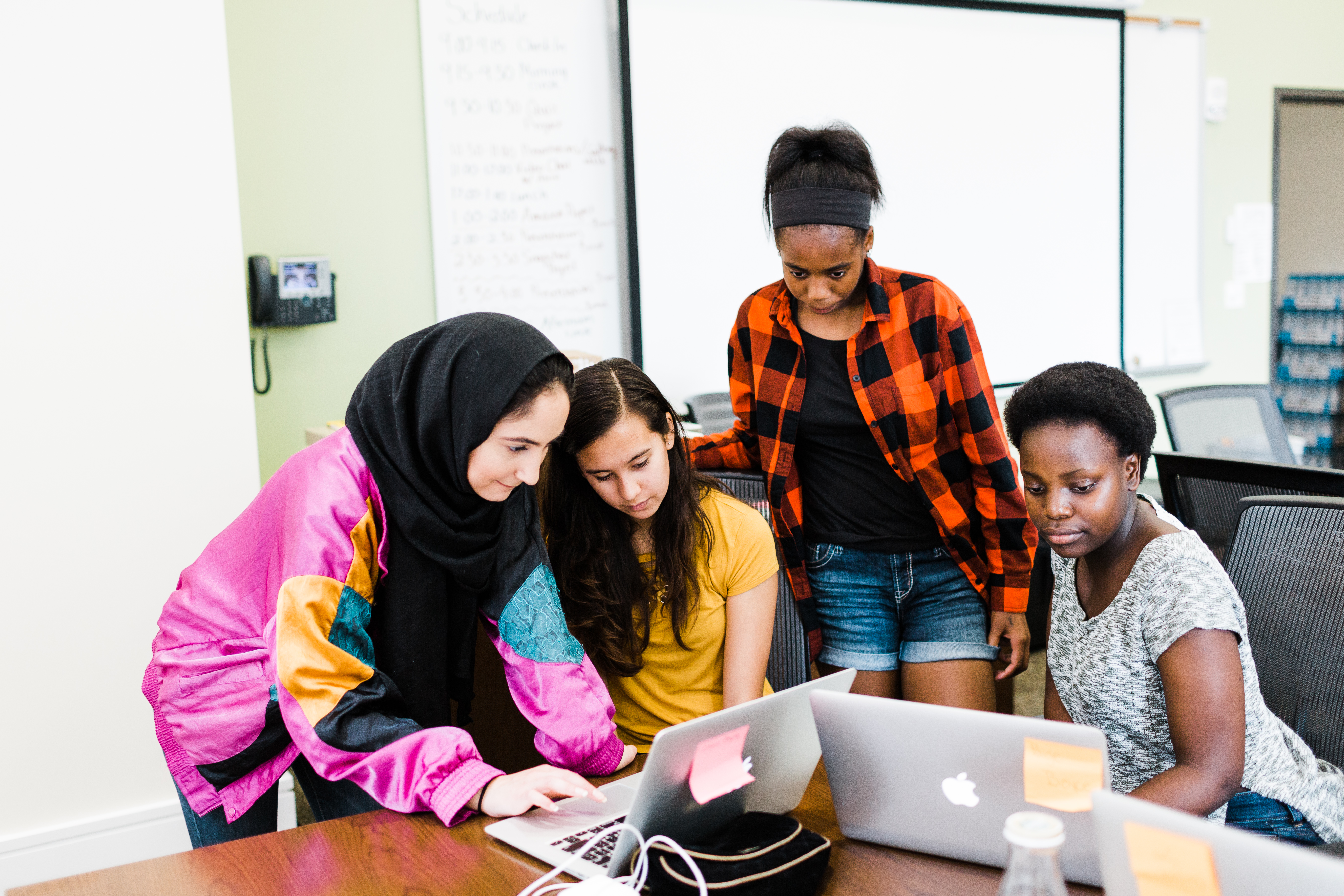 Kode With Klossy Powered By Barnard fits a semester's worth of learning into three short weeks - from front-end to back-end engineering concepts required to build a website.  The program empowers scholars to use code to express their creativity through problem solving and collaboration as well as to use their newfound skills to create final projects focused on a social justice project. After learning the key concepts of HTML, CSS, and Javascript combined with key elements of design, students will spend the last few days working collaboratively in small project groups to develop their final projects.  In addition to the lessons and labs focused on curriculum learning, students will also engage in a series on the culture of technology, get a chance to hear from inspirational women in technology as part of a speaker series, and take some "brain breaks" that range from yoga & meditation to dance and other games. Each day concludes with a closing gratitude circle that supports the building of a strong community and the program culminates in a demo day where students showcase their projects.
---
Your Instructors
Image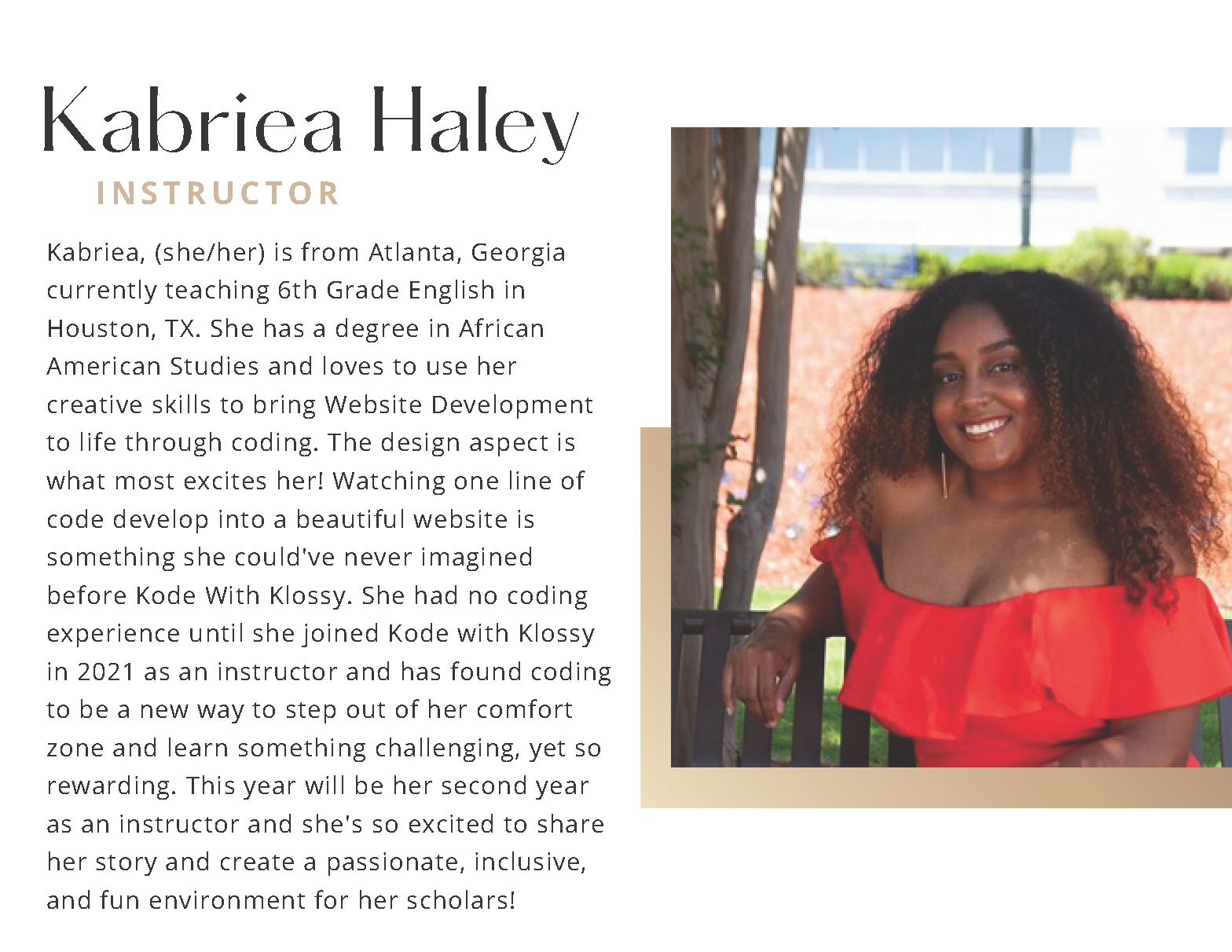 Image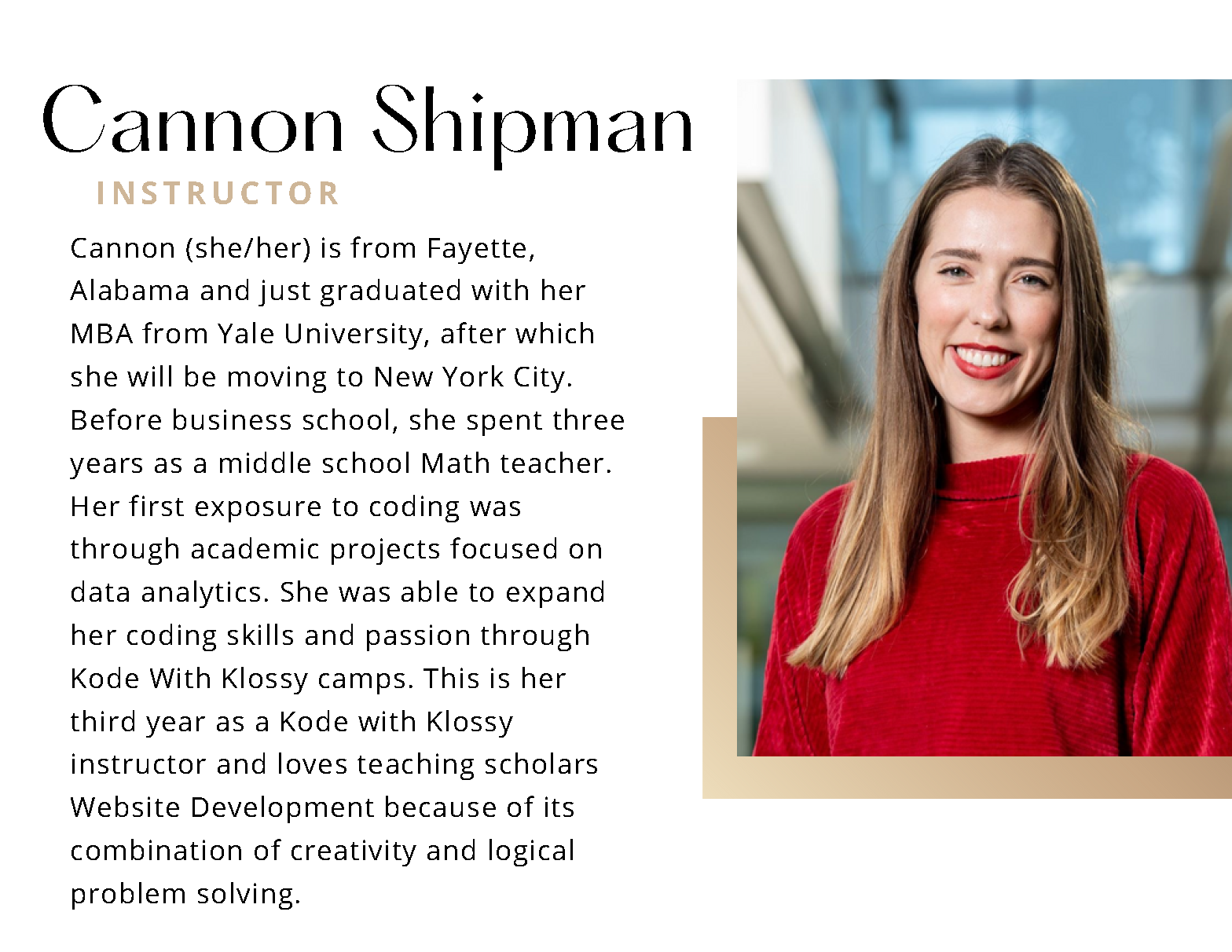 Image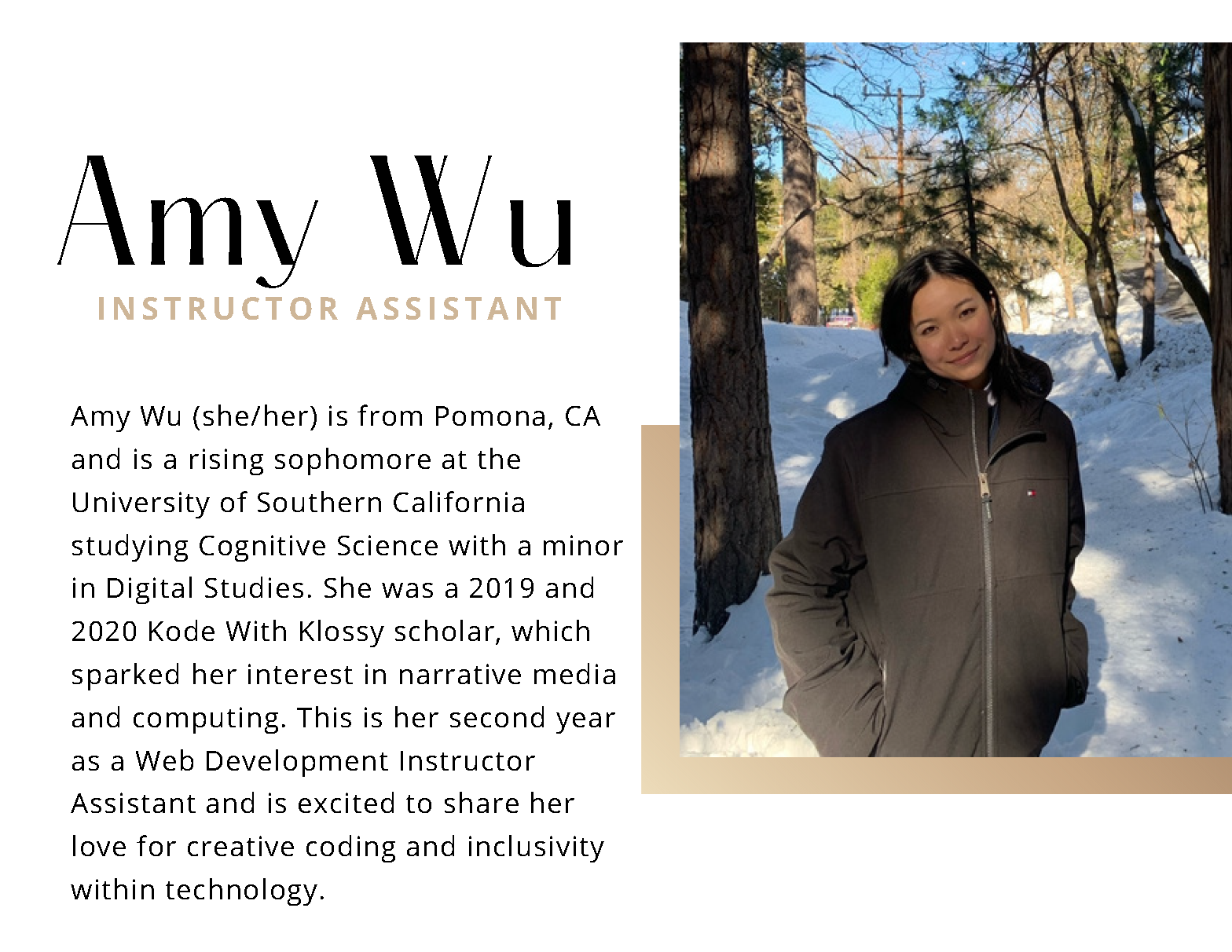 Image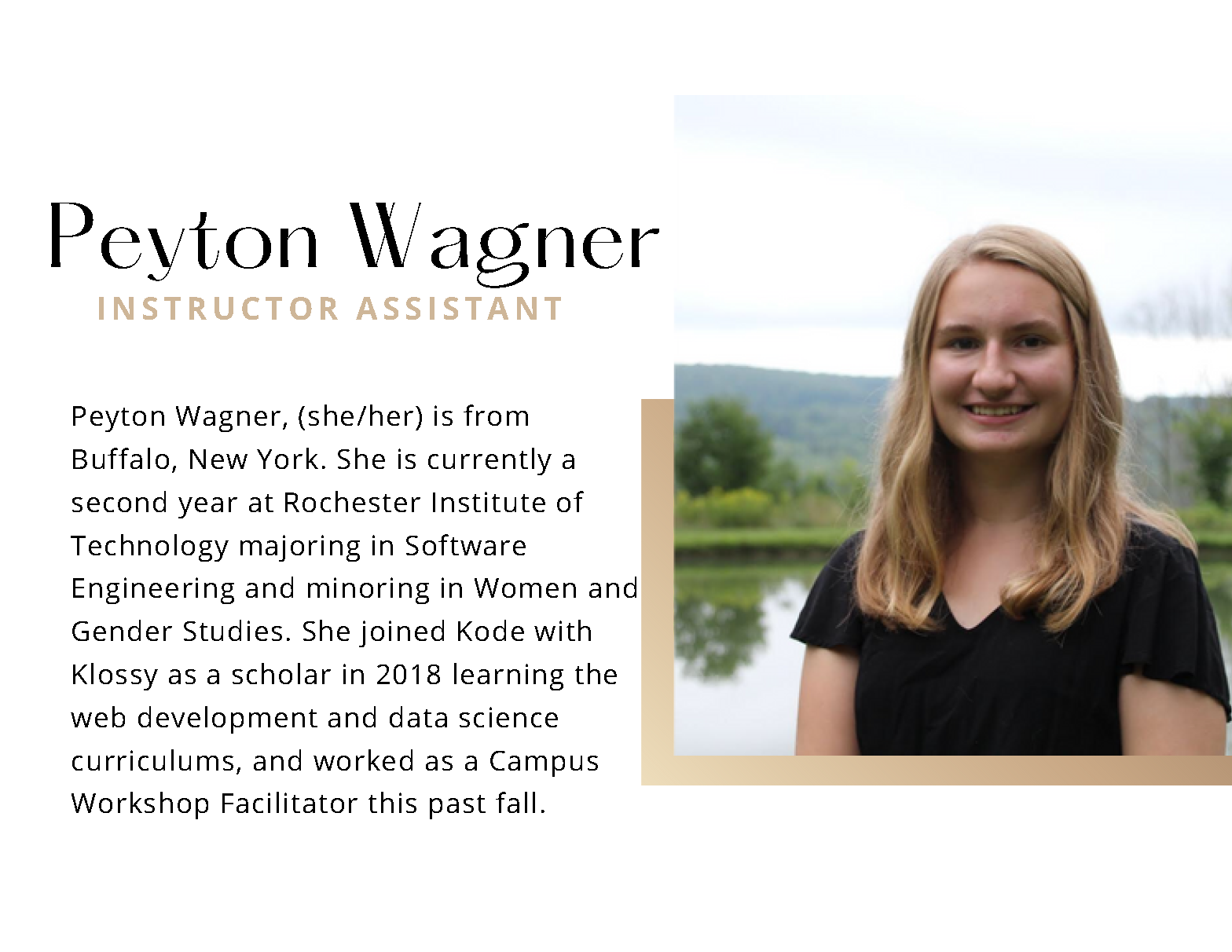 A Day in the Life
Image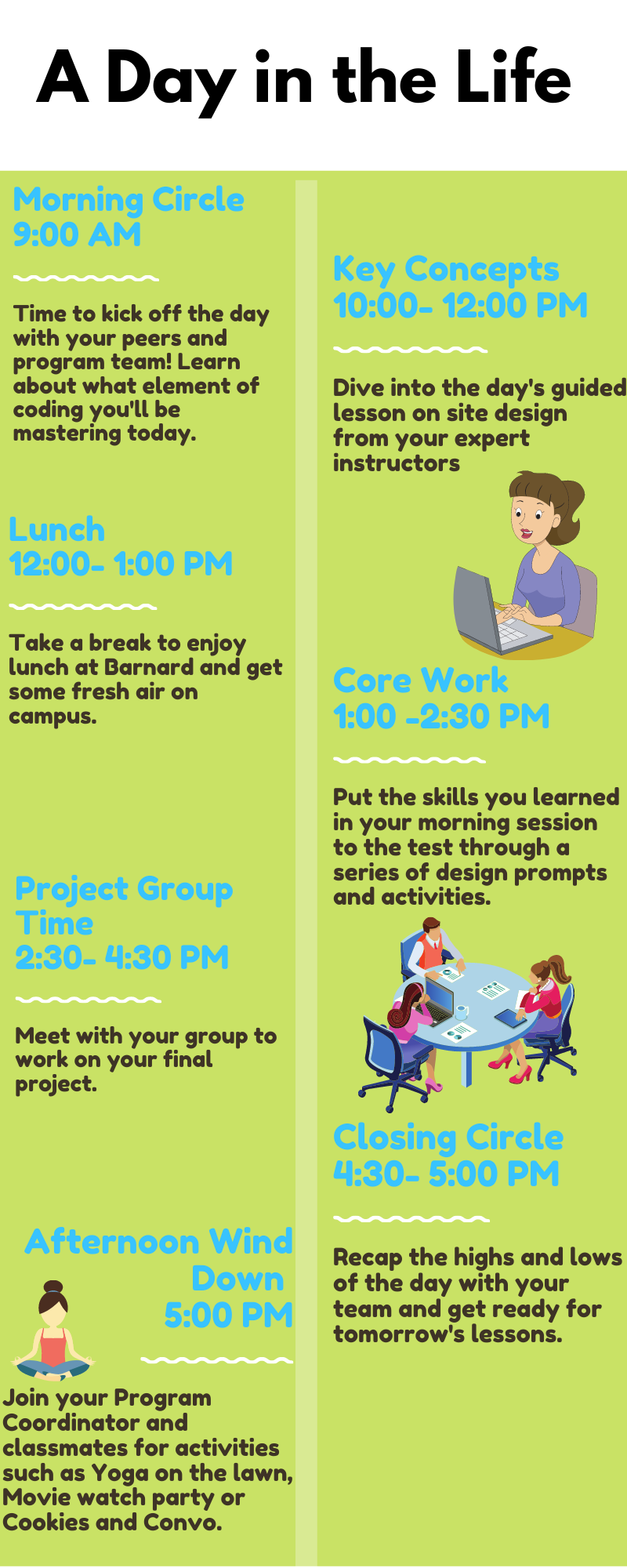 On Campus Operations
Kode With Klossy Powered by Barnard is a Residential Program, where we welcome students on-campus from all over the country. By participating in a Pre-College Residential Program students are required to live on campus and participate in program related activities. Additionally, students will be acknowledging their commitment to abide by a set of rules and behavior on campus. 
Barnard has implemented many on-campus community health and safety guidelines and proactive measures to include:
Individuals are required to carry their campus ID with them at all times while on campus

Weekly testing requirement for Barnard staff and students 

Increased cleaning of high touch areas and spaces 

Sanitation stations throughout campus with hand sanitizer 

Plexiglass has been installed at all contact points (Dining, Offices, Building front desks)

The College will provide a face mask to all students an as-needed basis

Improvements have been made to the College's ventilation systems
---
Student Life Programming
Part of the daily schedule on select days and after Closing Circle, students can join our Program Coordinator in activities which are fun, engaging and community building. Student Life programs are designed with the intention for our students to share common interests and create meaningful bonds with each other. Learning and growing does not end in the classroom, so our Student Life model is supplemental to the classroom experience.