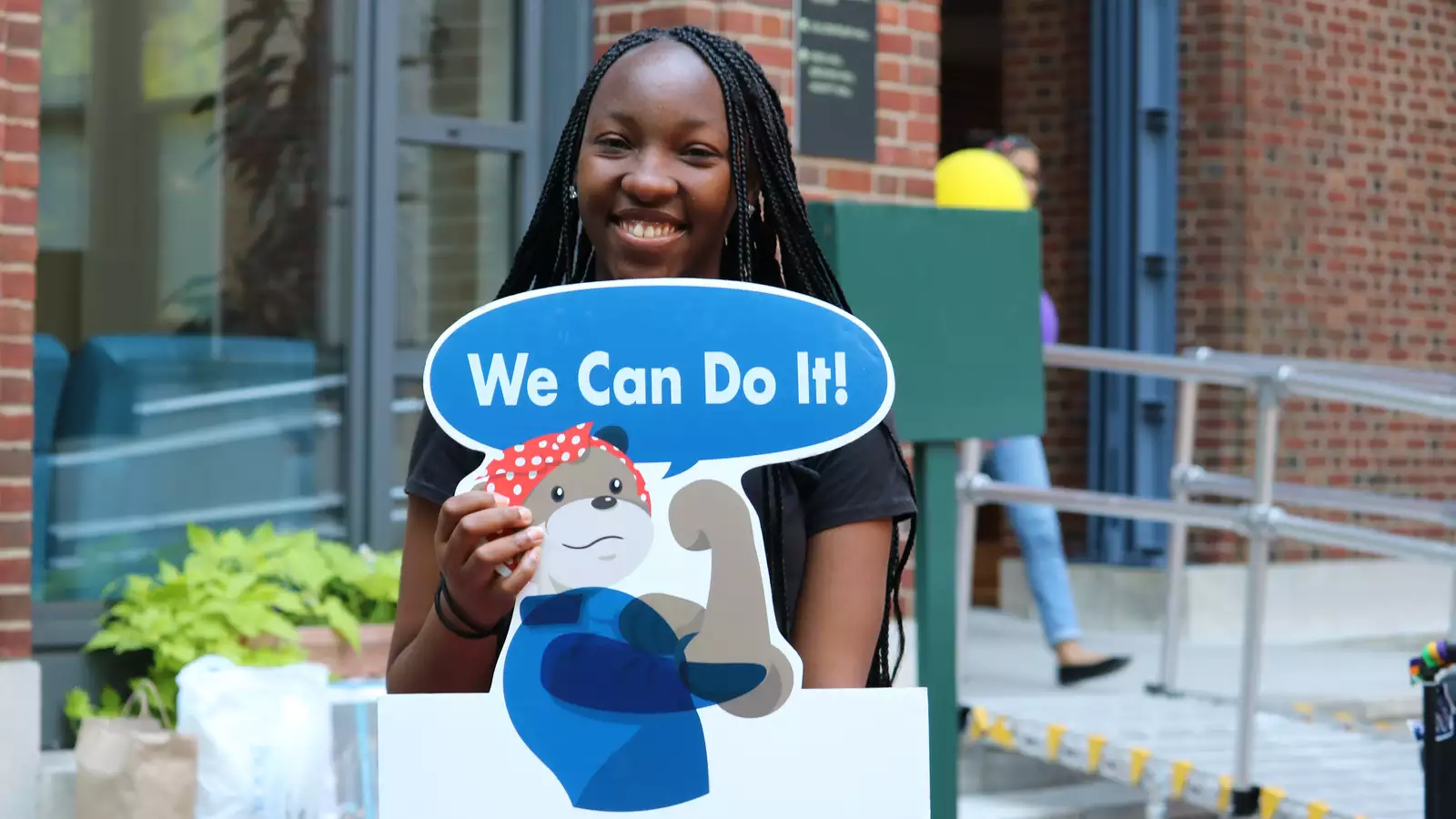 Pre-College Admissions
Am I Eligible?
Each year, hundreds of bright and bold young women apply to a Barnard Pre-College Program. Our students come from all 50 states and over 20 countries. 
While each program has slightly different requirements, our successful applicants are: 
At least 14 years of age at the start of the program 
Completing academically rigorous coursework and maintaining strong grades
Well rounded: able to excel in the classroom and in extra-curriculars, volunteer positions, after school jobs, community engagement, etc. 
Ready to learn and grow in a community of diverse young women! 
Program Specific Requirements
Institutes
Open to all rising sophomores and above (including Gap Year Students)
Program Requirements
Open to Juniors, Seniors, and Gap Year Students ONLY
PB candidates are expected to:
Be enrolled in a robust courseload (AP classes in area of interest and/or enrollment in an IB program)
Maintain a strong GPA
Demonstrate strong competency in the area of study they are choosing to apply to
Pre-Baccalaureate Student Expectations
Attend required office hours with their Barnard College Success Coach
Open to all rising sophomores and above (including Gap Year Students)
Summer 2022 Application Requirements
Online Application Form
Unofficial High School Transcript
List of Extracurricular Activities
Recommendations 
500 Word Statement of Purpose
Application Fee (Free until 1/17/2022 Priority Deadline; $75 until 4/15/2022)
Additional Writing Sample (Pre-Baccalaureate students ONLY)
Application Dates and Deadlines
Applications are reviewed on a rolling basis. Students can expect to receive a decision notification (via email) between 2-3 weeks after our office has received their completed application.  
Summer 2022 Dates
Summer 2022 Applications Open- 12/13/2021
Summer 2022 Financial Aid Deadline- 2/11/2022
Summer 2022 Applications Close- 4/15/22
Image